Four weeks have passed since the beginning of the war in Ukraine. Since then over 3 million refugees have fled the country which amounts to the biggest refugee crisis since WW2. Out of this number, over two million have already arrived in Poland. Most of them are women and children – some of whom travel unaccompanied. Each day, about 10 000 moms and children arrive in Warsaw, mainly by train, but also with other forms of public and private transportation.
The work of the Saint Nicholas Foundation with Ukrainian children currently in Poland – last week

Currently there are 100 thousand children from Ukraine living in Poland. Every day our staff and volunteers deliver to children living in the Warsaw area and other temporary sites of residence, soft blankets, for the children to keep. Often the children arrive in Poland with almost nothing, so we want to give them something that allows them, just for a moment, to feel better, and also simply to keep them warm (the nights are still very cold). So far we have distributed over 1 000 blankets.

We have also begun regular cooperation with the coordinators of 10 help points in Warsaw where the children attend various activities and where they have guaranteed care. Each child receives a backpack filled with products such as: water, juice, fruit, biscuits, wet wipes to disinfect their hands, little puzzles or Kinder eggs. Next week we will begin the distribution of backpacks with colouring books and crayons for kids.

With our partners from the Ukrainian Book Institute we have started printing children's books for kindergarten-age children by well-known Ukrainian authors. The Book Institute provided us the print files for free and we are meeting the costs of printing and their delivery to the sites hosting the children.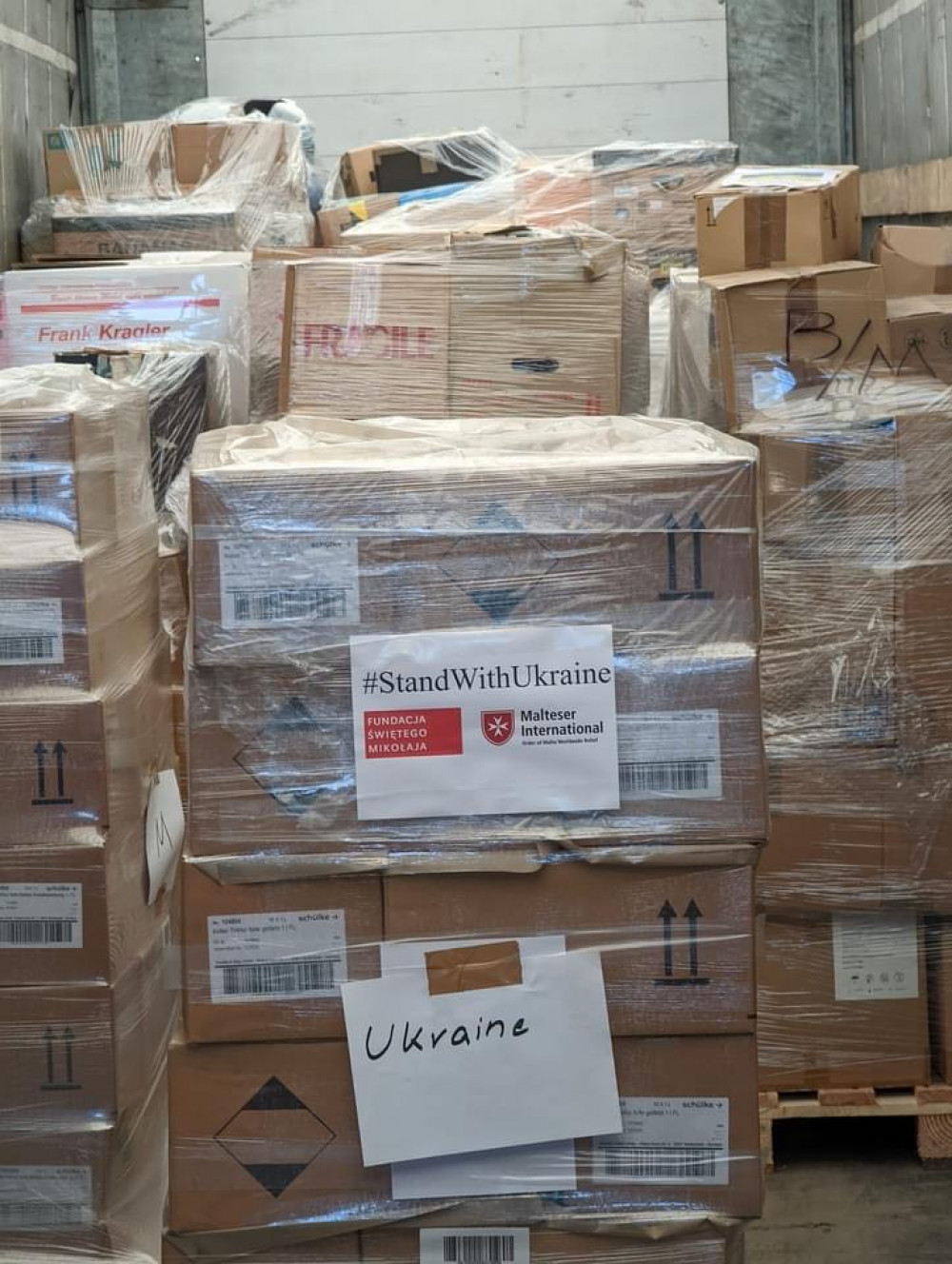 We published a call for the Polish grant program "Saint Nicholas Haven", via which we will finance necessary costs of local organisations and other legal entities able to provide lessons for Ukrainian children, organise care and provide them with other necessary forms of support. We will finance projects for children and youths from Ukraine, who are sheltering in Poland after fleeing the war, in the following areas: organisation of activities, workshops, support groups; organisation of lessons on culture, sport, interests, guardian lessons; tutor groups, games, toys, etc. Polish language courses for children and young persons, organisation of trips and visits for tourism, sport, camps, purchase of school supplies; as well as psychological help for children and youths. The first call will last until 4 April.

We have also set up our own hostel - Wilcza House for Ukraine. This is a temporary shelter for Ukrainian refugees situated in a Warsaw office building where we are currently hosting over 200 persons, of whom 127 are children. We have created a special mechanism to deliver donations to the kids in the hostel, and last week we bought supplies for the children who live there and have begun attending Warsaw schools.

The work of the Saint Nicholas Foundation with children on the territory of Ukraine - last week

We are delivering humanitarian aid on the territory of Ukraine and assisting with the transfer of Children's Homes to the West of the country
We have set up (in Chorzow, near Lodz) an international logistical centre, to which truckloads of donations arrive every day from all over Europe, which we then send on to our Ukrainian partner in Iwanofrankwisk. Recently we also took under our umbrella several children's homes on Ukrainian territory, for which we purchase essential products. All together 316 children have been resettled in the West of the country from Donetsk, Czernihowsk and Zytomiersk from the ages of 1 to 16 years. CLICK and read more about needs and help!

We have delivered children's medicines for Rivne hospital
We have financed the purchase of dressings, bandages, gauzes, painkillers and anti-inflammatories for children, syringes, needles, tourniquets, collapsible stretchers, thermal blankets, resuscitators and devices for drips. This assistance was transferred and delivered to the paediatric section of the Rivne city hospital on 19 March.

Saint Nicholas' day care centre in Mariupol has been destroyed
On 20 March we received the news that the St. Nicholas Day Care Centre in Mariupol, which we have been running there with our local partners continuously since 2019 was destroyed. This was a place, where children from families displaced due to the war in 2014 could find safety, take part in free lessons and obtain essential psychological help. To the last day of its work, the Day Care Centre was functioning as a help centre for people displaced by the Russian army. We had purchased for the centre a special bus with a ramp which allowed us to transport both children and disabled persons to the lessons. It was in our Day Care Center that gift packages and school supply packages for two local orphanages were prepared and distributed. After the Russian invasion of 24 February 2022, the Centre continued carrying out its function of providing for the most essential needs of the residents of Mariupol. During the war, it carried out the function of a logistics centre, to which donations were delivered and where first aid lessons were given. Thanks to the hard and risky work of our local coordinator Kateryna, who decided to stay in Mariupol despite the shooting, the Centre in its last days of existence was a place where it was possible to get help: food, water, as well as transport with the Centre's bus to the nearest hospitals. On 20 March we received photographs with the information that the Centre and the bus had been burned and the soldiers protecting them killed. We will never forget the place, which in the last three years had been a second home providing warmth and normality for those devastated by Russian aggression. As soon as possible after the war has ended we want to rebuild the St. Nicholas Day Care Centre in Mariupol.