HELP CHILDREN IN UKRAINE
>>> REPORT: One year into the war. How we helped children from Ukraine. <<<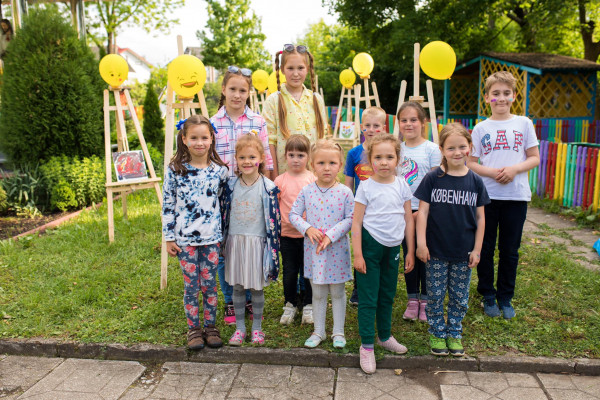 Since 2019, we have been helping children from the Ukrainian city of Mariupol. We have been continuously helping school-age children from internally displaced families, poor families and children from two orphanages for the last 3 years. We are currently helping children both in Ukraine and who arrive as refugees in Poland.
When on 24 February 2022 Russia attacked Ukraine and millions of people left their homes with their children, we immediately launched relief initiatives in Ukraine and in Poland.
We kicked off an aid programme right away, providing basic necessities for accommodation points in which children spent their nights upon entering Poland. Working together with our Ukrainian partners from the Ivano-Frankivsk Maltese Relief Service and with Fundacja Pomoc Maltańska (Maltese Relief Foundation), we opened an International Logistics Centre enabling us to forward humanitarian transports from all over Europe to Ukraine. We equipped and outfitted facilities for orphaned children displaced from the eastern part of the country to the vicinity of Ivano-Frankivsk. We printed thousands of books in the children's native language, which we continue to deliver to libraries and aid centres every day. In March 2022 we created a long-term Saint Nicholas Haven (Przystań Świętego Mikołaja) programme, opening in all parts of Poland locations in which children from Ukraine are given psychological and educational assistance, together with opportunities for interaction with their peers and learning the Polish language. Each of these activities was made possible by the generosity and dedication of our Donors, Partners and Volunteers having assisted us since the first days of the war.
Read about Psychological assistance at the Saint Nicholas Haven in Warsaw
Read more and help children from Ukraine:
Fundacja Świętego Mikołaja
Name of the bank: Bank Pekao SA
Title: donation to help Ukraine
SWIFT: PKOPPLPW
Number EUR: PL95 1240 6003 1978 0010 8524 6705
Number USD: PL30 1240 6003 1787 0010 8524 6561
Number GBP: PL02 1240 6003 1789 0010 8524 6965
PayPal: mikolaj@mikolaj.org.pl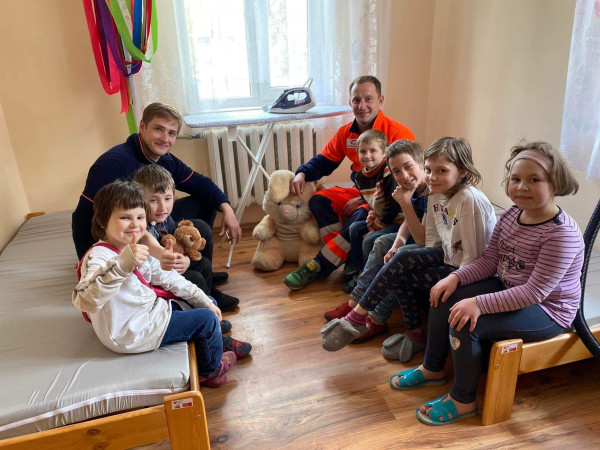 HELP CHILDREN IN ALEPPO (SYRIA)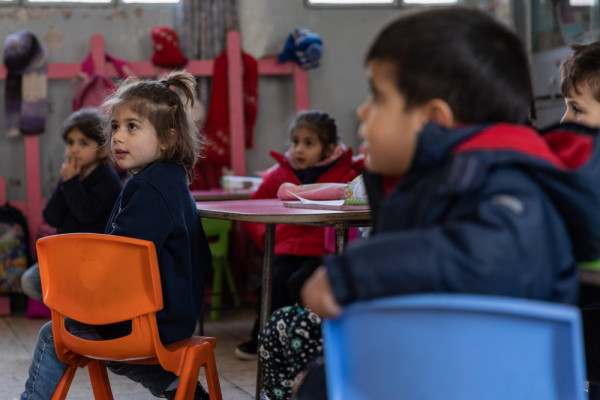 The Saint Nicholas Foundation has been supporting children in Syria since 2018. We believe that education is a chance for a better future, which is why we have been developing educational projects in Aleppo for the past 5 years. In 2022 we launched a brand new project - Children's University to supports children in developing the necessary competencies and future-proof skills. We also provide psychological support.
We will be grateful for your support. Visit our fundraising page.
Fundacja Świętego Mikołaja
Name of the bank: Bank Pekao SA
Title: donation to help Aleppo
SWIFT: PKOPPLPW
Number EUR: PL95 1240 6003 1978 0010 8524 6705
Number USD: PL30 1240 6003 1787 0010 8524 6561
Number GBP: PL02 1240 6003 1789 0010 8524 6965
PayPal: mikolaj@mikolaj.org.pl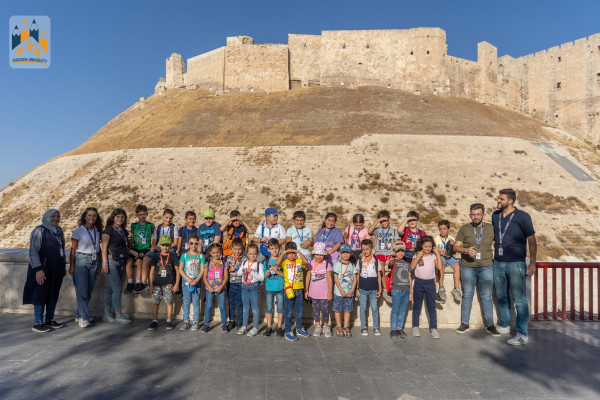 About The Saint Nicholas Foundation
Our mission

Our mission is to understand and to help. We want to help intelligently, like our patron Bishop Saint Nicholas, one of the greatest promoters of mercy. We combine charitable work with educational and academic activities. Our desire is to reach as many people in need as possible. We believe that by sharing human poverty we can open hearts, build bonds, and lead to a real understanding of our neighbors.
Our history

The Saint Nicholas Foundation was established in 2002 by Dariusz Karłowicz and Joanna Paciorek. For years the Foundation has been involved in the organization of charity campaigns; in total we have carried out several dozen such campaigns. We have worked on behalf of family orphanages and foster families, working mothers and children's hospices. We have donated more than 40 millions Polish zlotys to people in need.
Education and leadership
For several years now our work has focused on helping talented youth. We dream of the day when no young person in the country is preventing from developing his or her passion and interests because of poverty. Since 2010 we have been managing a scholarship fund. Program supports talented children and young people from across Poland. The Saint Nicholas Scholarships program received the Honorary Patronage of Ms. Agata Kornhauser-Duda, the Spouse of President of Poland.
We created these programs in order to build solid relationships between students, schools and graduates. The Foundation's goal is not just fundraising for highly talented youth, but also the mobilisation of local communities, which we encourage to support students to improve their chance for a better future. More than two thousand talented youth from poor families have been awarded scholarships from the Saint Nicholas Foundation. Thanks to the Saint Nicholas Scholarships, these young people can spread their wings, develop their talents and acquire the skills necessary to create a real chance to realise their future dreams.

In 2015 we launched our Academy of Leaders program with the goal of increasing the participation of young and active people in social activities and public affairs. This project works by engaging young people from secondary schools across Poland to participate in social activities. We do this through training and workshops, meetings with interesting people and field trips, the exchange of experiences and help organizing their own projects. We help young people who want to be active socially and influence the future of the country by changing their little part of it – their local environment. The Academy of Leaders has already helped over 100 young people implement projects that they personally developed in cities, towns and villages across Poland. The Academy of Leaders programme is run under the patronage of the Ministry of Education of Poland.

Charity
The Foundation organises numerous nationwide charity campaigns, and collects donations for injured victims of armed conflicts, such as those in Syria and Ukraine. It creates solidarity scholarship programs for children and youth.

Research, publishing and culture
The Saint Nicholas Foundation publishes the philosophical annual Political Theology. It is known for its contribution to Polish public debates, runs a recognized academic publishing house, carries out research projects, and organizes academic conferences. It has published dozens of books by outstanding philosophers and thinkers, including new translations of Plato's and Xenophon's dialogues, works by Gertrude Himmelfarb, Alain Besançon, Charles H. Kahn, Christian Meier, Leo Strauss, Eric Voegelin. The Foundation works with notable scholars, including: Rémi Brague, Antoni Libera, John Milbank, Fr. Jacek Salij OP, Fr. Jerzy Szymik, Marek Cichcki, Dariusz Gawin, Ewa Thompson, Krzysztof Zanussi and many other scholars, writers and artists. In cooperation with the University of Warsaw, the Foundation organises regular summer schools for students and doctoral students. The Foundation publishes the weekly Political Theology Weekly, along with organising debates, film and literary festivals. More information: www.teologiapolityczna.pl/en
Foundation is one of the initators and founders of The St. John Paul II Institute of Culture - a new institute and academic chair within the Faculty of Philosophy at the Pontifical University of St. Thomas Aquinas (Angelicum). The launch of this Institute on 18 May 2020 coincided with the historic centenary of the birth of the Angelicum's most distinguished alumnus, Pope St. John Paul II. More information: angelicum.it

Please support our work today:
St Nicholas Foundation, account:
SWIFT Code: PKOP PL PW
IBAN (EUR): PL95 1240 6003 1978 0010 8524 6705
IBAN (USD): PL30 1240 6003 1787 0010 8524 6561
IBAN (GBP): PL02 1240 6003 1789 0010 8524 6965
PayPal: mikolaj@mikolaj.org.pl
We are grateful for gifts of whatever size. We thank you for your support.
For further information, please contact: mikolaj@mikolaj.org.pl
Our office address: Koszykowa 24 lok. 7, 00-553 Warsaw. We are open from Monday through Friday from 9 am to 5 pm.
Please read our statute. We have charitable status.