We keep providing support to children from Ukraine by creating child-friendly places where they receive the necessary help and support in integrating and learning Polish. We already have 31 such centres – Saint Nicholas' Havens – operating throughout Poland.
In each of them, we employ staff from Ukraine, we offer educational assistance, Polish language courses, and integration classes. Here is a review of autumn classes held in havens across Poland.
The Saint Nicholas Foundation has been present in Ukraine since 2019, when assistance for children displaced from the occupied territories in our Saint Nicholas Recreation and Education Center for children was launched. After the Russian aggression of February 2022 and the outbreak of the refugee crisis, we immediately launched aid programmes in Poland.
As part of the Saint Nicholas Havens programme, since April 2022, we have been cooperating with local organisations by establishing long-term partnerships. Today, we invite you to a few of them to see what the children did during the classes in October and November.
Saint Nicholas Haven in Ostrów Wielkopolski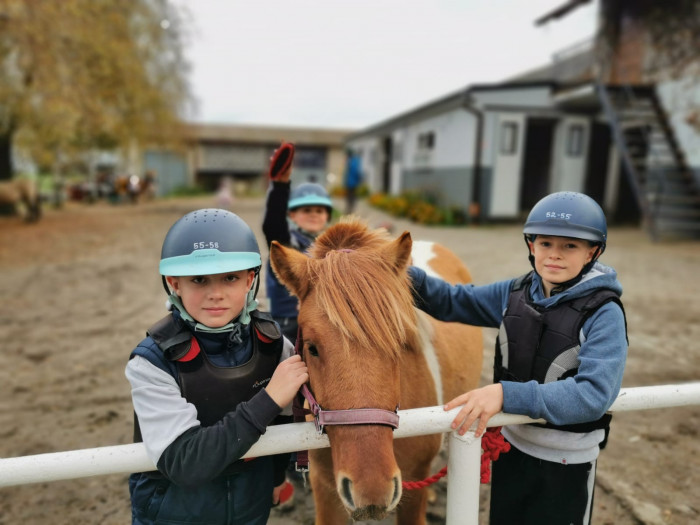 In Ostrów Wielkopolski, in addition to the support provided by the teaching staff, psychological support and Polish language classes, we also provided activities using therapeutic methods which brought positive results. Three times a week, children could benefit from music therapy, dog therapy, hippotherapy and sensory art classes.
In the autumn, the children could again meet their beloved animals from the Ostrów Equestrian Club and have fun together at professionally prepared sensoplasty classes: these include activities aiming to support the development of the ability to deal with childrens' own emotions and the ability to cooperate, communicate with others and act in a group).
Saint Nicholas Haven in Dębica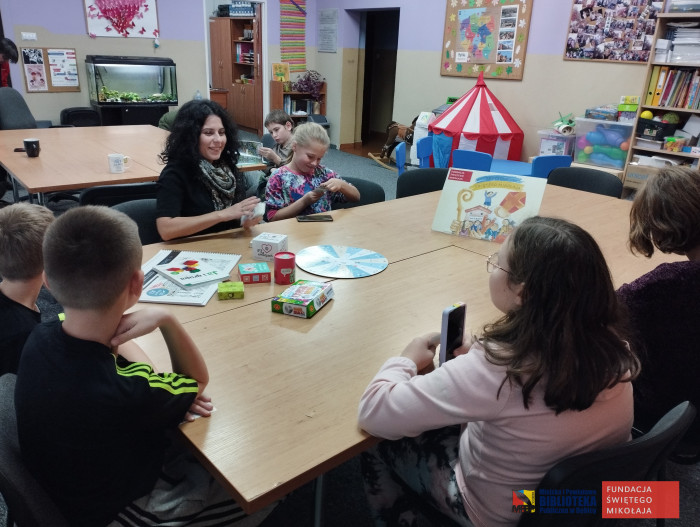 The Saint Nicholas Haven in Dębica began a series of meetings with Mrs. Paula Ratusińska-Gromny, an experienced psychologist who conducts therapeutic classes for children from Ukraine. The main goal - to restore self-confidence and alleviate homesickness. The long and arduous process of rebuilding children's trust and faith in a better future is bearing fruit, and children are gradually returning to balance and begin to integrate better within their own group and in the local community.
Since March 2022, we have been offering regular art therapy classes at the Haven in Dębica. In the autumn, the children, using colored paper, drawings and symbols, developed a so-called "lap book" containing their dreams. Example: a dream trip and a favourite place on earth. The vast majority of children indicated a return to Ukraine, home. Their work was very mature and carried a significant emotional load.
Art classes not only support integration, but also help children open up and devote themselves completely to creation, which allows them to break away from troubles and fear.
The Saint Nicholas Haven in Szczecinek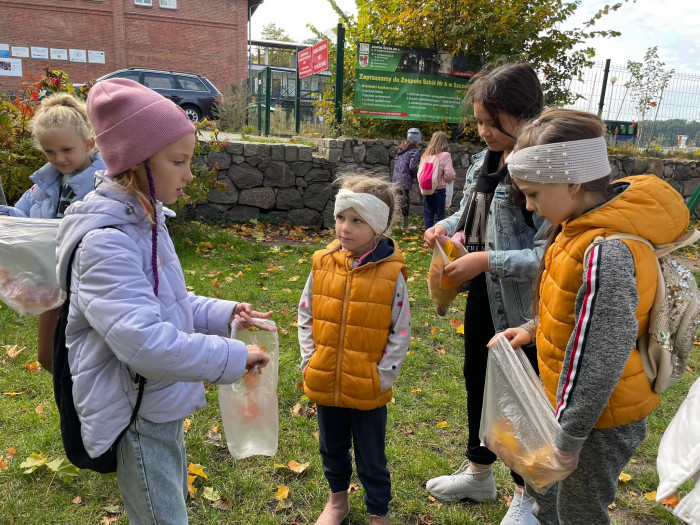 Our Haven in Szczecinek was established in cooperation with the Sports Association We Help Children. In October, we held classes under the title "In Search of the Treasures of Autumn, which combined the search for treasures in city parks and squares, as well as art and sensory classes.
Children in Szczecinek are supported by professional educators receive extended psychological support. They are also supported by employees coming from Ukraine, which facilitates their integration.
The Saint Nicholas Haven in Ełk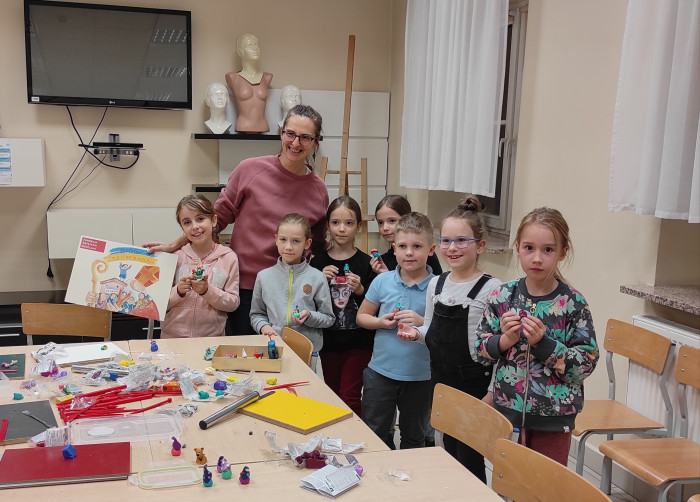 Art is an extraordinary tool of therapy that brings great results in working with children from Saint Nicholas' Haven. A perfect example of that is the one operating in Ełk. Children have already had the opportunity to take part in artistic classes with a painter from Ukraine, dance classes with elements of corrective gymnastics conducted by an expert in musical arts or learn professional voice emission. Photography classes, which were conducted by a professional photographer from Ukraine, also proved to be a great success.
In the autumn, children took part in the small sculpture classes, creating their works visible in the photos in the gallery below, under the supervision of a professional pedagogue. Integration in an atmosphere full of fun and laughter - this is how we help children from Ukraine in Ełk.
The Saint Nicholas Haven in Łomża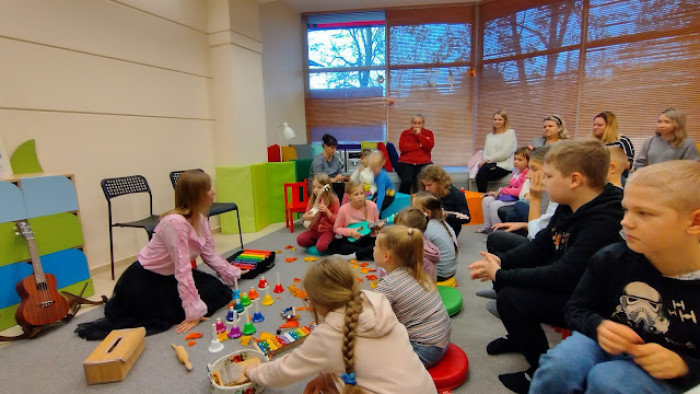 The Saint Nicholas Haven in Łomża is a fantastic example of how to create a supportive local community in just a few months. The classes conducted as part of the Haven since Spring were initially intended for a group of 25 children, but we ended up inviting over a hundred of them, also involving the children's mothers.
Polish-Ukrainian friendships have been established, and integration events for children gather more and more people - including adults.
In October, the children took part in music classes with Żaklina Olchowiak, who taught them to play the ukulele and other instruments. The atmosphere during the classes was very cheerful and many smiles appeared on children's faces.
In November, we held language workshops in the Haven, conducted by an English teacher - Marta Skrodzka. The children created their own dictionaries, which helped them to assimilate knowledge and engage their artistic and manual skills in the work.
The Saint Nicholas Haven in Krasne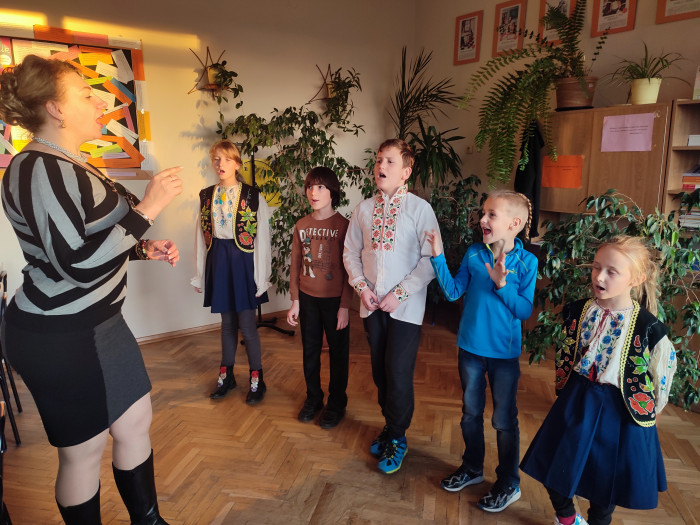 From the very beginning, the Haven in Krasne has been offering children not only support in education, but also a lot of warmth and musical games. Of great help is the presence of an interpreter who supports children in learning a new language and participates in the classes to make sure the little ones feel free and confident. Thanks to classes held three times a week and joint trips, the children have quickly integrated in the local context.
In the autumn, theatre and music classes were held in the Haven in Krasne. Children are preparing Christmas performances for the entire local community.
Our Foundation is currently running 31 Saint Nicholas' Havens across Poland – the Havens are child-friendly places where the kids and teens receive the necessary help and support in integrating, developing and learning Polish.
Thanks to the support of the Fondation de France, we are able to provide uninterrupted psychological support to children and young people from Ukraine as part of a counselling centre operating in Warsaw in cooperation with the INTRA Association.
So far, we have allocated PLN 3,500,000 for the Saint Nicholas' Havens programme, and almost PLN 7 million (PLN 6,980,000) for all assistance to children from Ukraine since the Russian invasion.