Children requiring special care and evacuated from war zones have found a beautiful place where they are safe. Thanks to St. Nicholas helpers, we managed to equip the facility where they are staying.
Vorokhta is a small mountain village in the Ivano-Frankivsk region, south-west of Kolomyia. There, a group of children with mental disabilities and special needs that were evacuated from war zones in the Kharkiv region, found shelter and the care of specialists. All this thanks to our donors.
In cooperation with the Ivano-Frankivsk Aid Service of Malta, we delivered a transport including furniture, household appliances, including an industrial washing machine, refrigerators, kettles, but also dishes, pot sets, towels and other to the facility where the kids are staying.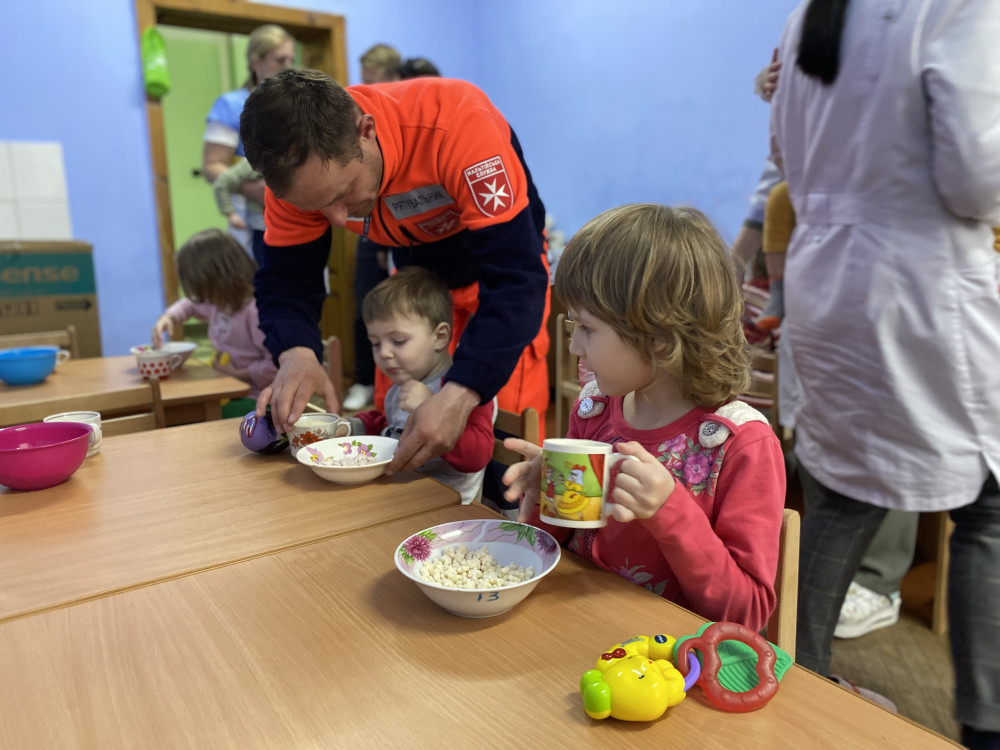 Thanks to the donations, we managed to provide shelter and basic comfort for 130 children who escaped the war. This is crucial for their healthy development.
Our friends from Ukraine wrote: "We would like to thank the Saint Nicholas Foundation for the possibility to keep helping children in need."
A big thank you to all St. Nicholas helpers!
Since the beginning of the war, over 3 million refugees have fled the country which amounts to the biggest refugee crisis since WW2. Out of this number, almost 2,5 millions have already arrived in Poland. Most of them are women and children – some of whom travel unaccompanied. Each day, about 10 000 moms and children arrive in Warsaw, mainly by train, but also with other forms of public and private transportation.
Project co-financed within the framework of the Polish development cooperation of the Ministry of Foreign Affairs of the Republic of Poland.