A charity concert for Ukrainian children is taking place on Easter Sunday. Outstanding musicians from all over the world - competition winners and stars of the largest concert halls – will perform.
The organiser of the event is the Culture and Art Foundation and you will be able to follow the whole concert on their website.
The artists who will perform on Sunday include soloists of the Metropolitan Opera in New York - Isabel Leonard, Mireille Asselin, Brandie Sutton and Adam Płachetka; winner and juror of the Fryderyk Chopin - Kevin Kenner; winner of the fourth prize in this competition in 2015 - Erica Lu; winner of the Arthur Rubinstein in Tel Aviv in 2021 - Juan Perez Floristan; the winner of the competition in 2014 - Antonija Boryszewski and Steven Lin, a British conductor; organist and pianist Wayne Marshall. Other artists include winner of the Kościuszko Foundation Chopin Competition in New York - Takeshi Nagayasu; finalist of the Fryderyk Chopin in Warsaw - Kamil Pacholc, one of the four pianists representing Poland in the second stage of the 16th International Piano Competition Fryderyk Chopin in Warsaw - Marek Brach, one of the most outstanding violinists of the young generation - Marta Gidaszewska, charismatic pianist and teacher of Michał Francuz, cellist, winner of the 1st prize of the Golden Classical Music Awards with participation in the competition of laureates at Carnegie Hall - Mikołaj Wojciechowski, laureate of the National Piano Chopin Competition - Rafał Błaszczyk. We will also be able to admire ballet soloists.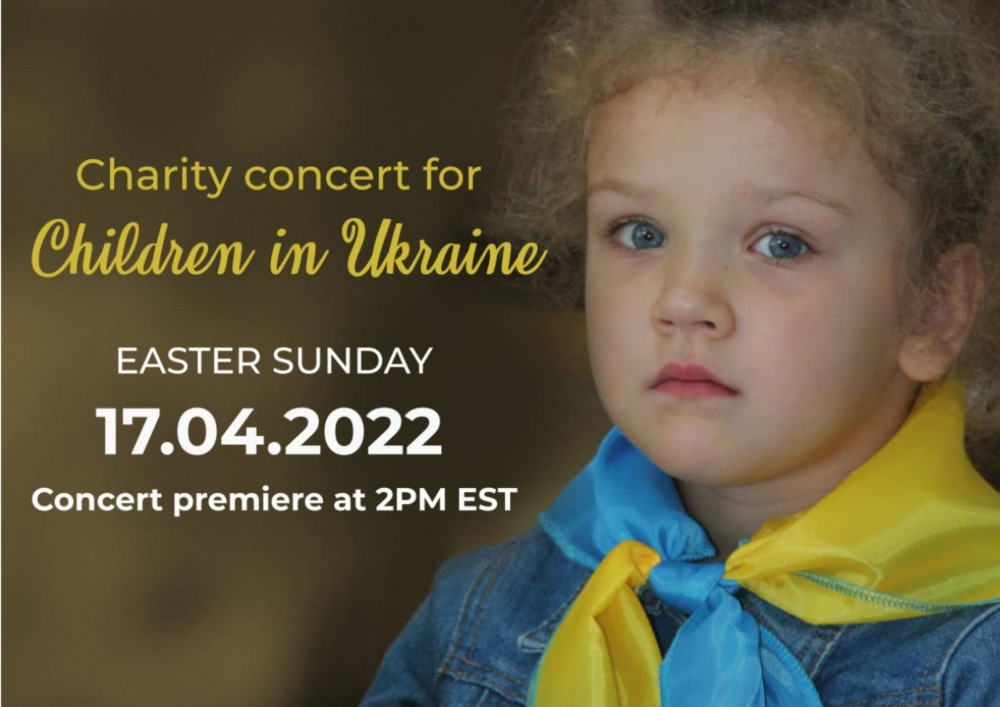 We are delighted that such stars will perform for those who need it the most – children fleeing the war in Ukraine who being taken care of by the Saint Nicholas Foundation. The concert starts on 17 April at 20:00 CET. You can follow the performance and the collection of funds for children on the website of the Culture and Art Foundation.
We invite everyone to join this special event and we hope that this beautiful music and the opportunity to help those in need will create a special holiday for all of us.
How can you support us:
PayPal: mikolaj@mikolaj.org.pl
Bank transfer:
Recipient: Fundacja Świętego Mikołaja
Title: Wielkanocny koncert dla dzieci z Ukrainy
Transfers in PLN: 37 2130 0004 2001 0299 9993 0002
Euro, USD, GBP:

Bank name: Bank Pekao SA
SWIFT: PKOPPLPW
Numer EUR: PL95 1240 6003 1978 0010 8524 6705
Numer USD: PL30 1240 6003 1787 0010 8524 6561
Numer GBP: PL02 1240 6003 1789 0010 8524 6965