From the outbreak of the war in Ukraine, we were faced with a great challenge. Though we had been providing help to Ukrainian children already since 2019, when we set up in Mariupol a Saint Nicholas Day-care Centre, the humanitarian crisis unleashed by the Russian invasion forced us to engage with even greater commitment.
We quickly launched an assistance program delivering emergency supplies to the places where children were spending their first nights after reaching Poland. We also launched an International Logistics Centre thanks to which we were able to send humanitarian assistance East from all over Europe. We have equipped centres for orphaned children displaced from eastern Ukraine in the area of Ivano-Frankivsk. We printed thousands of children's books in their native language, which every day we pass on to libraries and assistance centres. Currently we are concentrating on educational support and are opening Saint Nicholas Havens – help points throughout Poland.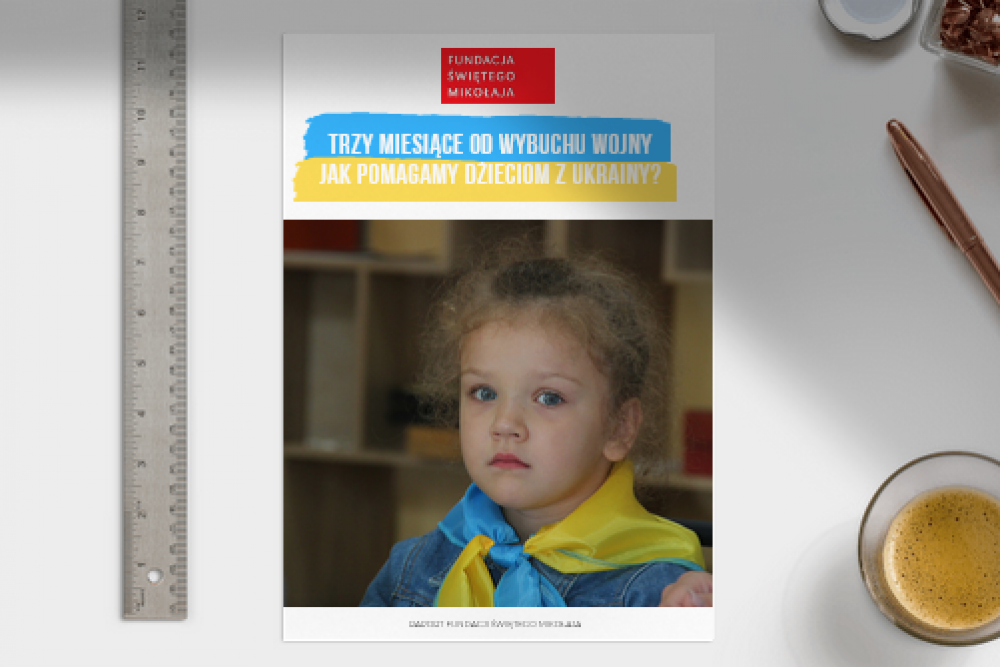 All of this and many other actions were only possible thanks to the dedication and engagement of our donors, who we want to thank wholeheartedly! We also thank all the volunteers who have worked together with us!
Today we would like to share with you the details of these actions in support of the victims of war, which we have carried out over the last 3 months. We invite you to further support the Saint Nicholas Foundation. We still have a lot to do.
3 months from the outbreak of the war: How are we helping children from Ukraine?
3 MONTHS FROM THE OUTBREAK OF WAR Saint Nicholas Foundation Report v2
pdf
26 MB