Since the outbreak of the war we have been helping children who are still in Ukraine as well as those who came to Poland as refugees. We provide them with the most needed items and we react to the numerous emerging needs affecting the children. We have set up the International Logistics Center in Chorzow, aiming at delivering humanitarian aid to Ukraine.
The recent days have been very intense: phones are constantly ringing in our Warsaw offices. Thanks to the donations coming both from individuals and from a number of commercial companies, we have been able to achieve a lot.

Here is what we have done recently:
• We delivered most needed items to 65 sick children who are still in Ukraine.
• We lauched a pilot distribution of first-aid products to the Ukrainian children at the railway station in Warsaw where thousands of families arrive every day.
• We prepare and distribute small backpacks for children containing first aid products, colouring books, crayons and puzzles.
• This weekend we opened the International Logistics Center in Chorzow – its goal is to collect and distribute humanitarian aid to Ukraine. We work together with the Maltese Aid Service from Ivano Frankivsk. Read more
• We put Polish media in contact with our Ukraine-based partner organisations who report on attacks on children and civilians.
• We are in touch with numerous local organisations in various parts of Ukraine.
• Due to the ongoing military attacks on Mariupol, we have lost contact with our local partners in Mariupol. We will be informing about the situation on the ground as soon as the situation changes.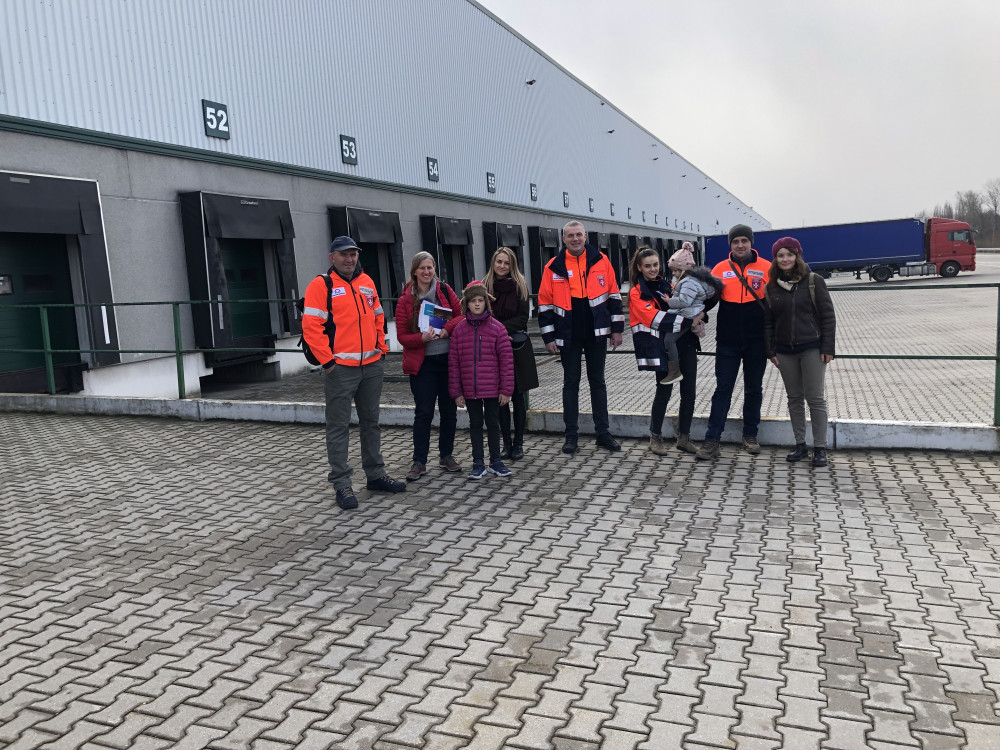 Our aim is to provide humanitarian, educational and psychological aid to children affected by the war. We have been assisting children in Ukraine since 2019 and in all our activities we focus on long-term assistance. We plan to launch a dedicated scholarship programme supporting Ukrainian refugee children attending schools in Poland. We will also continue to work on behalf of children in Eastern Ukraine after the war finishes.
Do you want to help?
Donate by PayPal: mikolaj@mikolaj.org.pl
Fundacja Świętego Mikołaja
Name of the bank: Bank Pekao SA
Title: donation to help Ukraine
SWIFT: PKOPPLPW
Number EUR: PL95 1240 6003 1978 0010 8524 6705
Number USD: PL30 1240 6003 1787 0010 8524 6561
Number GBP: PL02 1240 6003 1789 0010 8524 6965
translation: Tim Cooper