Three weeks have passed since the beginning of the war in Ukraine. Since then over 3 million refugees have fled the country which amounts to the biggest refugee crisis since WW2. Out of this number, over two million have already arrived in Poland. Most of them are women and children – some of whom travel unaccompanied. Each day, about 10 000 moms and children arrive in Warsaw, mainly by train, but also with other forms of public and private transportation.
Our priority is not only to provide them with emergency help, but also to offer them long-term, systematic assistance. We sincerely thank you all for every donation made to help these children, but also for your kind words. We are constantly helping not only children who are still in Ukraine, but also the as refugee children wo are coming to Warsaw.
The Saint Nicholas Foundation has been helping children in need, here is an update on what we have done in the past few days: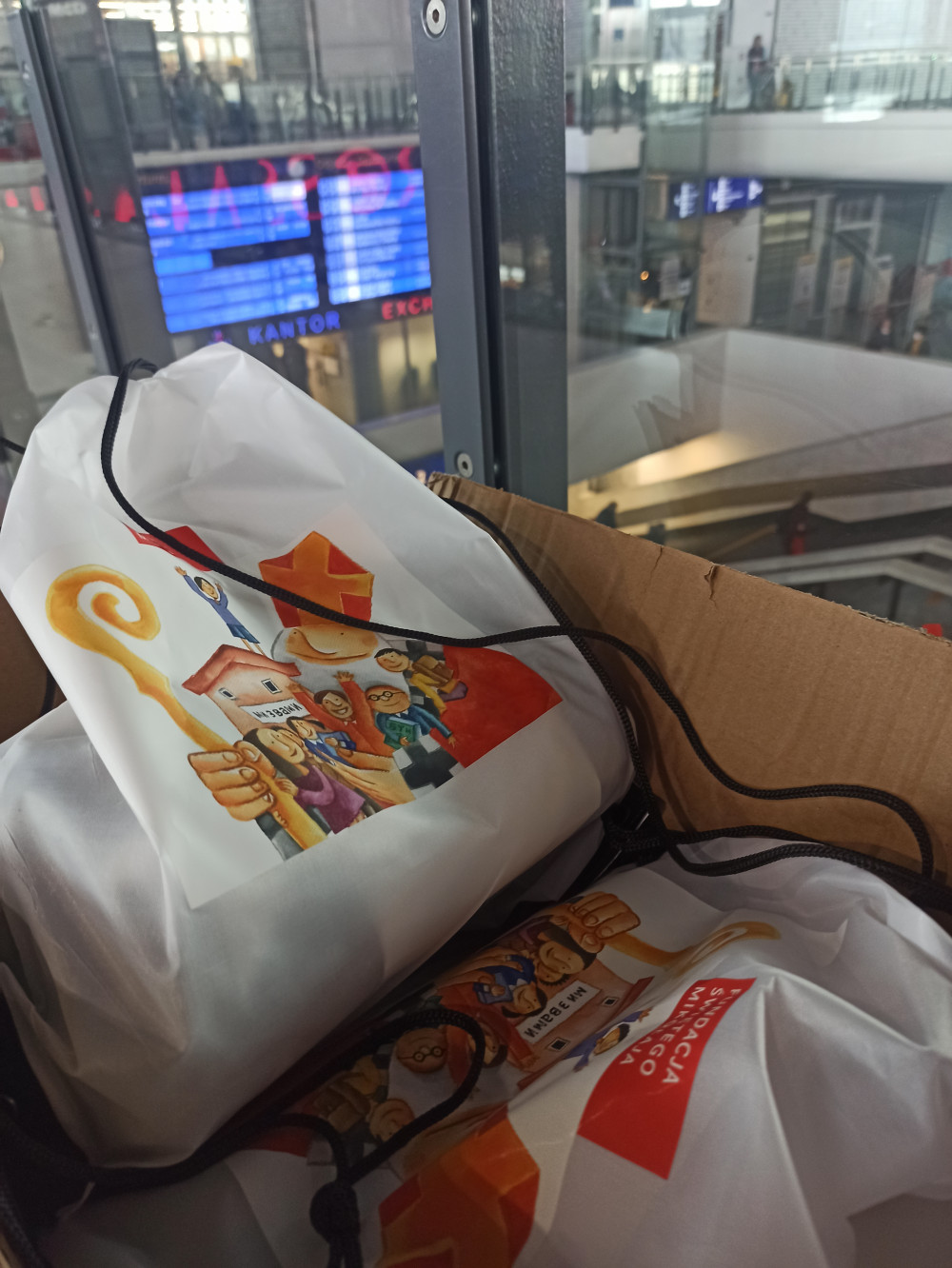 - We put together an amazing group of volunteers, scouts, and teenagers from Warsaw high schools who are supporting our activities.
- We have established a permanent cooperation with four designated places where children spend the night in Warsaw (including a dedicated room for mothers with children located at the Central Railway Station in Warsaw). As it is still rather cold at night, we provide them with blankets every day, which they can take with them.
- We have also prepared hundreds of backpacks for children who often reach Poland without anything.
- We bought the first 20 school kits with the necessary supplies for high school students who have just started their education in Warsaw.
- We are collecting medical supplies for the paediatric ward of a hospital in Ukraine, which we will deliver there next weekend
- We are about to launch a nationwide program called 'Saint Nicholas' Haven' via which we will finance general care, education, and Polish language activities for the refugee children. The programme will also help equip a number of day-care centres for the refugee kids across Poland. We will also purchase the necessary school and educational supplies they may need.
Furthermore, due to the constant bombardment of Mariupol in Ukraine, we had temporarily lost contact with the coordinator of the Saint Nicholas day-care center in Mariupol. On Saturday however, she sent us a photo of the building where the center is located – it has miraculously remained untouched during the bombing of the apartment block in the background. We have been informed that children from orphanages in Mariupol have been evacuated.
Our Ukrainian partners would like to thank all Polish people for their constant support and help. They ask for everyone to surround children with care for the duration of the hostilities in Ukraine and they sincerely believe that the war will end soon and that the children will be able to come back to their homes.
We are only able to provide our support to these children thanks to the support of private persons and companies. We would like to thank you for every donation.