Welcome to our summary of the work of the Saint Nicholas Foundation during the last week of war in Ukraine. How are we helping?
On Monday at midnight we finished gathering applications for the Saint Nicholas' Haven program. Around 500 organisations and help points from all over Poland sent in requests for a total amount of over PLN 12 million. This shows the scale of need for assistance of Ukrainian children staying in Poland. The budget which we had allocated for this project was PLN 1 million. Our whole team is currently processing the applications. Under the Saint Nicholas' Havens project we will be financing as follows: the organisation of educational courses, provision of psychological support, interest groups, care groups, Polish language lessons, day trips, purchase of school supplies and as well as other essential services for the children and young people of Ukraine.
We continue to deliver blankets for children. As bad weather continues, many refugee children continue arriving in Warsaw from Ukraine. In the last week, among other places, we took blankets to the help point at the Eastern train station, where mothers with small children can spend the night and rest after an often days-long journey to Poland.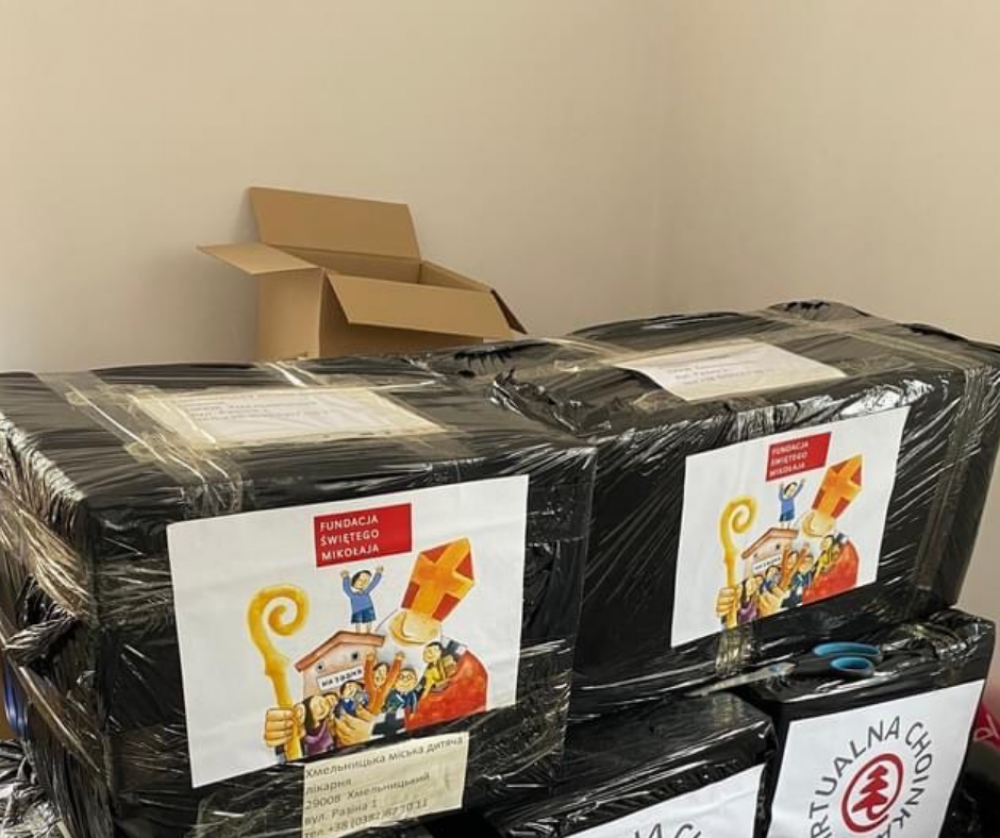 Other help points where children are arriving are also getting in touch with us to request the provision of welcome backpacks. Every day several dozen backpacks are delivered to Ukrainian children. We are currently packing some 1 000 backpacks containing school supplies for children.

In the last week, our backpacks also arrived to children in Ukraine – to internally displaced children currently hosted in Sosnówka in the region of Lviv. This week we also sent backpacks containing art materials to an agritourism business near Częstochowa where 28 children are currently housed.
Yesterday a delivery of books by well-known Ukrainian authors arrived from the printers. These were printed in collaboration with the Ukrainian Book Institute. We prepare packages of 13 books, which we will deliver for free to the libraries and day care centres across Poland that are running activities for Ukrainian children. As a start, we will send 500 such packages to places all over Poland.
We continue to send humanitarian aid and medical support for children's hospitals on the territory of Ukraine. In the last month, we have sent in total 500 pallets of products weighing over 300 tons. We sent to Ukraine food, hygienic supplies and other first aid products worth over 400 000 Euro. The cost of each truck transport alone can cost between one and one and a half thousand Euro. Trucks with donations are sent to a logistics centre in Iwano-Frankowsk (Ukraine) or go direct to destinations in Ukraine, including the most difficult to reach such as Kharkiv.