At the beginning of March in Chorzow (Poland) we set up an International Logistics Centre, whose aim is to collect and distribute humanitarian aid destined for Ukraine from all over Europe. We are working together with the Order of Malta of Ivano-Frankivsk (Ukraine). Every day on average two trucks leave Poland for this war affected country. We are constantly appealing for solidarity and support for the inhabitants of our neighbouring country who find themselves in such a dramatic situation.
For the last month, we have delivered nearly 500 pallets of products weighing almost 300 tons in total. We have sent to Ukraine food, medical supplies, and other first aid products to a total value of over EUR 400 000. The cost of the petrol alone for each transport, depending on the route, runs from one to one and half thousand Euro.
All the work in the Centre is done by our Ukrainian co-workers. The director of the project is Anastasiia Boichuk, a long-term volunteer of the Order of Malta in Ivano-Frankivsk, who has also been working with the Saint Nicholas Foundation for 3 years.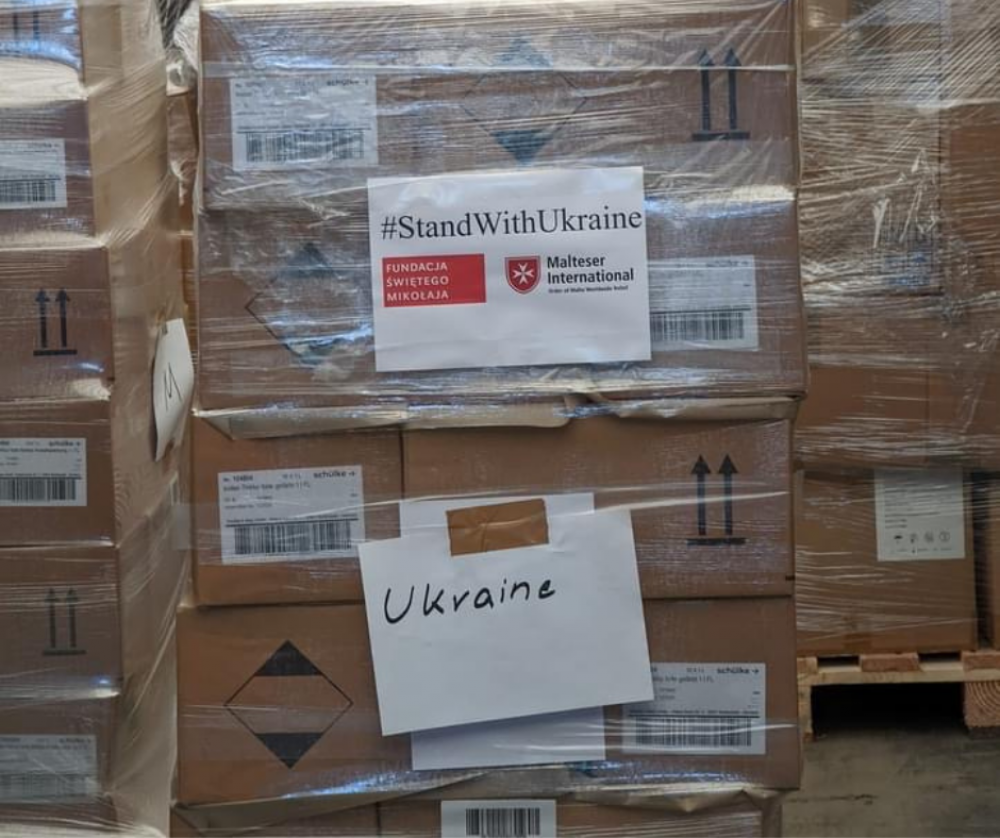 The International Logistics Centre of the Saint Nicholas Foundation and the Order of Malta is a warehousing complex made available to us pro bono by Prologis – our strategic partner in this project.
Donations sent to our Centre are unloaded and sorted, and then reloaded by volunteers according to the concrete needs indicated by our partners in Ukraine. Trucks loaded with donations are sent to a large logistics centre in Ivano-Frankivsk or arrive directly in specific locations in Ukraine - including some of the most difficult to reach such as Kharkiv.
We appeal for support and solidarity with the inhabitants of areas affected by the war. Gifts of money or goods are welcome. Details regarding the most-needed items can be found on the Centre webpage.