The Saint Nicholas Foundation, in cooperation with the Ukrainian Book Institute, will provide Ukrainian children with new editions of books from the best Ukrainian illustrators and authors.
Ukrainian children who had to leave their home as a result of the Russian invasion will receive 12 books, among them fairy tales of Lesia Ukrainka, a classic of children's poetry. The other works include Try metełyky, Kazoczka pro muraszynyj gryb, Bida nawczyć, Żenczyk, żenczyk newełyczkyj, Limeryky, Pro bidnoho parubka i cariwnu, Samczykiwśkyj Jiżaczok, Dyktuwała ce soroka, a zapysuwaw jiżak, Kołosok, Didowa doczka ta babina doczka, Ekoabetka and Zahadky.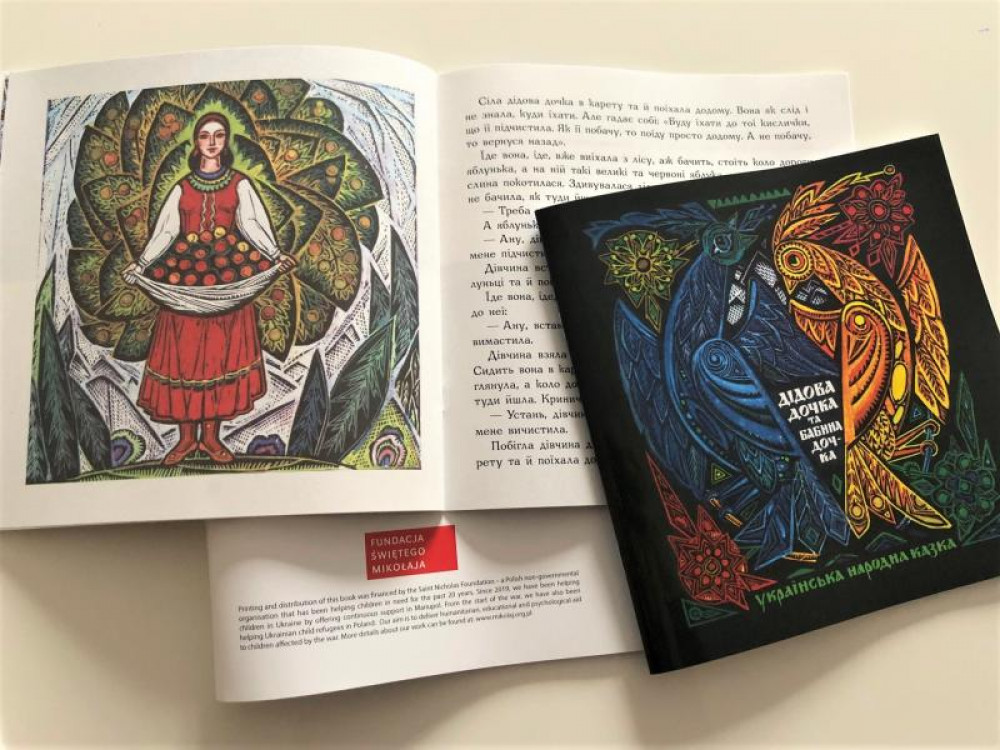 Some of the authors include, among others, Lesia Ukrainka - one of the most important writers and poets writing in Ukrainian, Saszko Dermanśkyj, a contemporary author of books for children, Wiaczesław Lehkobyt, a respected artist and illustrator, Anatoly Hryhoruk - a popular writer, translator and author of many books for children, Wasyl Kurowśkyj - a poet and humorist, Kateryna Rejda, a graphic artist, painter and collage artist, Hanna Samutina - one of the most famous Ukrainian artists of the 20th century, or Volodymyr Holozubov, whose illustrations are well known among all Ukrainian children.
All those books are meant for free distribution across Europe and are not for sale. The Ukrainian authors and publishers donated the works and original layouts and selected printing houses agreed to print them free of charge. The books will be distributed to Ukrainian children by volunteers.
Tłum.: Paulina Bakuła
Since the beginning of the war, over 3 million refugees have fled the country which amounts to the biggest refugee crisis since WW2. Out of this number, almost 2,5 millions have already arrived in Poland. Most of them are women and children – some of whom travel unaccompanied. Each day, about 10 000 moms and children arrive in Warsaw, mainly by train, but also with other forms of public and private transportation.